Veronika
1. Being creative, able to grow and do what I love is the perfect match. I believe that what you give comes back to you.
2. My passion is traveling! I love to explore local food and traditions. Meeting new people from different countries is the best. It gives me a different perspective on life.
3. Moving to the other side of the World was the best decision in my life. I have spent two years living in Sydney, Australia. I call this place my second home.
4. There is something magical about watching the sunrise. For me, it is hope, new opportunities, and new beginnings. Watching the endless blue water and changing colors is healing.
5. Do not be fooled by this picture. I have tried surfing and it is harder than it looks J But to be honest, gym and running is my thing!
6. I am a coffee addict and food lover! My favorite meal of the day is brunch on lazy Sunday.
7. Even though I grew up in the city center of Prague, I am still amazed how beautiful this town is. On the picture is one of my favorite spots in Kampa Park.
8. I believe in pure love. I believe in love at first sight. I believe in soulmates. Love is worth everything!
1
2
3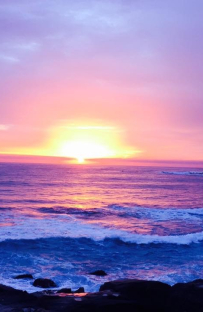 4
5
6
7
8